My fascination/disgust with twitter continues, I really like this piece, but then any guerilla art above '...was ere' usually gets my approval.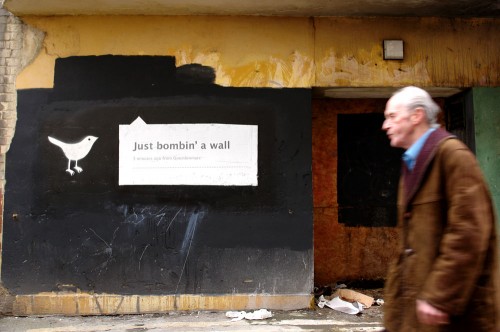 I do not own the image nor am I resposible for it's genuis, please don't sue me.
The artist is called questionmarc, based out of Nottingham UK it would appear, he's got better pictures of this and his other work in his website
here
.